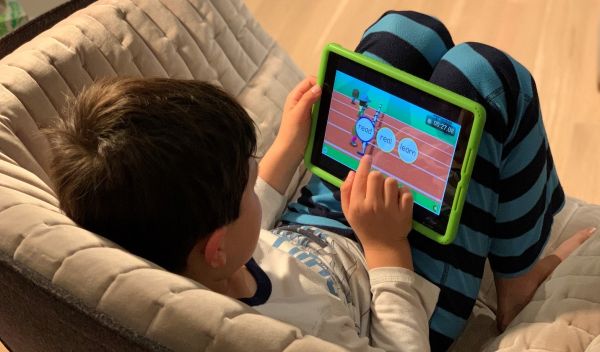 Researchers to measure 'coronavirus slide' in kids' reading skills
Scientists will attempt to measure and prevent damage of school closures on reading skills
Teachers have long been familiar with the "summer slide" -- the loss of reading skills among kindergarteners through second graders in the three months away from the classroom. Now researchers at Yale University and the University of Connecticut will attempt to measure the damage inflicted by "coronavirus slide," which may deprive children of six months or more of classroom instruction.
Prior research has shown that, during summer months, the reading skills of children from kindergarten through second grade regress about a full month before they return to the classroom.
The new research project, funded by the National Science Foundation, will measure the negative impact on reading caused by widespread school closures as a result of the COVID-19 pandemic. It will also determine whether the use of remote learning tools can prevent the loss of reading skills in young students, particularly students in underserved communities or with special needs.
"Learning to read is one of the most challenging tasks school children face, and we fear prolonged loss of instruction could be catastrophic," said Yale's Ken Pugh, director of research at the Haskins Laboratories, where the research will take place.
Public schools often have difficulty setting up online learning courses for beginning readers, and many students in poorer communities have no access to online courses, according to Fumiko Hoeft, director of the Brain Imaging Research Center at UConn. During the current crisis, as many as 6% of young students have not had contact with their teachers, and 19% have had contact only on an irregular basis, Hoeft said.
The new study, which involves 100 educators, will measure reading levels in approximately 2,000 K-2 students and compare them with baseline data of pre-pandemic levels collected by the school districts. These students will be provided access to a digital learning application and encouraged to play reading-related games 20 minutes per day, five days a week for 12 weeks.
"This project will have a direct impact on educators and students by providing evidence-based distance learning tools for developing and monitoring reading skills in young children," said Hoeft. "The findings will help determine whether the slide in reading skills due to the COVID-19 pandemic can be prevented and how we can best help children learn during school closures. Such knowledge will be useful in the event of future school closures and will also provide guidance in how to help students living in remote areas in the U.S. where trained reading specialists are not readily available."