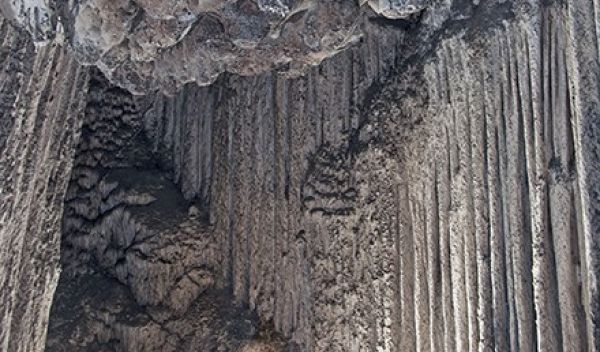 Scientists discover clues to ancient high sea level rise in Mallorcan cave
Cave yields 4-million-year-old geologic evidence
Scientists studying evidence preserved in a coastal cave have shown that more than three million years ago -- a time in which Earth was two to three degrees Celsius warmer than the pre-industrial era -- sea level was as much as 16 meters (52 feet) higher than today.
Their findings represent significant implications for understanding and predicting the pace of current sea level rise in a warming climate.
The scientists are at the University of New Mexico, University of South Florida, Universitat de les Illes Balears and Columbia University. They published their results in the journal Nature.
An analysis of deposits from Artà Cave on the island of Mallorca in the western Mediterranean Sea showed sea levels that serve as a target for future studies of ice sheet stability and projections of future sea level rise, the scientists said.
Sea level rises as ice sheets melt. How much and how fast sea level will change during warming is a question the scientists are working to answer. Reconstructing ice sheet and sea level changes from past periods when climate was naturally warmer than today provides an Earth-scale laboratory experiment to study this question.
"We can use knowledge gained from past warm periods to tune models to predict future ice sheet response to current global warming," said USF geoscientist Bogdan Onac, a paper co-author.
The project focused on deposits that formed in ancient caves at the interface between brackish water and cave air each time rising sea levels flooded the caves. In Artà Cave, located within 100 meters (328 feet) of the coast, the water table is -- and was in the past -- coincident with sea level.
The research is funded by NSF's Division of Atmospheric and Geospace Sciences.