The U. S. National Science Foundation's Innovation Corps (I-Corps™) training program has resulted in the translation of groundbreaking innovations in science and engineering and has helped launch more than 1,000 startups. The below featured stories are examples of the positive impact this program has had in fostering entrepreneurship and technology commercialization.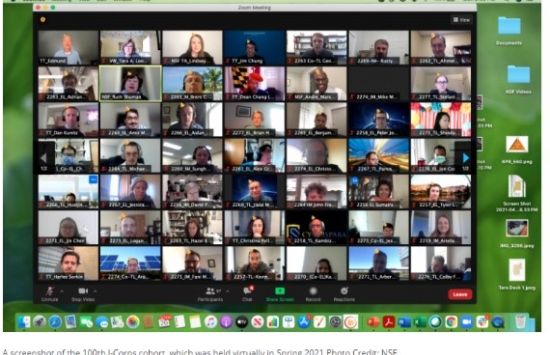 10 years of I-Corps
For the 10-year anniversary of the I-Corps program, NSF Director Sethuraman Panchanathan shared his firsthand account as an I-Corps participant in the summer of 2012, the initial year the I-Corps program was launched. Read about the director's experience and what he learned.
Battery recycling technology
With the help of NSF, a team developed an innovation to recycle batteries in a sustainable manner. The batteries made from the technology used to recycle these materials recharge faster, last longer and work just as well as batteries from new materials.
Share your story
We'd love to hear how NSF I-Corps has made an impact on your research or the local economy. Please share your story by getting in touch with us.