Research Infrastructure Improvement Program
EPSCoR uses three major investment strategies to achieve its goal of improving the R&D competitiveness of researchers and institutions within EPSCoR jurisdictions. To see if you are eligible to apply, view the EPSCoR Criteria for Eligibility.  Read about current opportunities below: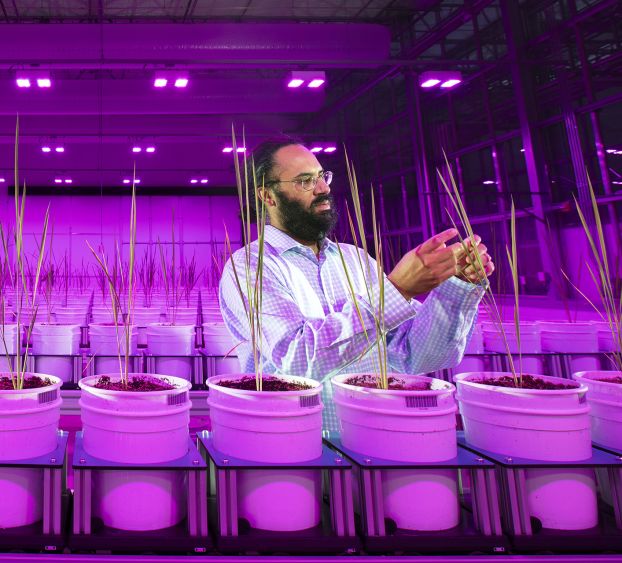 Credit: University Communication / University of Nebraska-Lincoln
Co-funding of disciplinary and multidisciplinary research
EPSCoR often co-funds proposals submitted to other NSF programs if the applicant is located in an EPSCoR jurisdiction. The proposals selected for this funding have been merit reviewed and recommended for award, but could not be funded without the combined support of EPSCoR and the co-funding directorates. Co-funding leverages EPSCoR investment and facilitates participation of EPSCoR scientists and engineers in NSF-wide programs and initiatives. 
Workshops and outreach
EPSCoR funds workshops, conferences and other community-based activities to explore opportunities in emerging areas of science and engineering, and to share best practices in strategic planning, diversity, communication, cyberinfrastructure, evaluation and other areas of importance to EPSCoR jurisdictions (See NSF 19-588).
EPSCoR also supports outreach travel that enables NSF staff from all directorates and offices to work with the EPSCoR research community on NSF opportunities, priorities, programs and policies. This travel better acquaints NSF staff with the science and engineering accomplishments, ongoing activities and new directions and opportunities in research and education in EPSCoR jurisdictions.