Supporting the Evidence Act
EAC upholds the "Foundations for Evidence-Based Policymaking Act of 2018",​ or "Evidence Act," by promoting agency-wide collaboration and coordination toward data-driven, evidence-building activities.
EAC bolsters NSF's efforts to make informed decisions and promote a culture of evidence. Located in the Office of Integrative Activities of the Office of the Director, EAC provides centralized technical support, tools, and resources to conduct evidence building activities and to build capacity for evidence generation and use across NSF.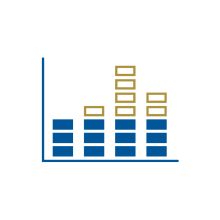 EAC's core function is to assess the outcomes and impacts of NSF's programs and activities. EAC collaborates with stakeholders to identify research questions, design studies, collect data, and analyze findings. Explore EAC projects.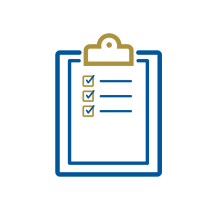 EAC works closely with stakeholders across NSF to develop the agency's learning agenda and annual evaluation plan in alignment with the strategic plan. The learning agenda is a high-level plan that identifies knowledge and evidence gaps related to agency programs, activities, and strategic goals. The evaluation plan describes ongoing and new evaluations prioritized by NSF for each fiscal year. Learn about evaluation planning.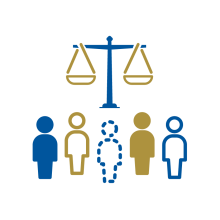 NSF is committed to the principles of relevance, high quality and rigor, independence, transparency, ethics, and equity in the conduct of evaluations. NSF's evaluation policy governs EAC's conduct and use of research. View evaluation policy.